Benvenuti, cugini miei! Welcome, my cousins!
This site contains my ongoing Family Tree research. If you've ever visited or ever want to visit Italy, don't miss the Italian Honeymoon photos. Just for fun, the Bugs Bunny database can help you locate a particular cartoon by its description, director, year, or other characters.
I'm always eager to find new cousins, no matter how distant. If any of the last names or town names on this site seem familiar to you, write to me at diann@forthecousins.com.
Attention Descendants of Baselice, Colle Sannita, Pesco Sannita, and Santa Paolina, Italy
I have created searchable lists of every single available vital record for these towns. The documents span 1809–1942 with some gaps. Search for your ancestor's name and follow the link to the register book online. As I review the documents, I update these files to correct any typos and errors.
Baselice (Benevento) Searchable Vital Records:
Colle Sannita (Benevento) Searchable Vital Records:
Pesco Sannita (Benevento) Searchable Vital Records:
Sant'Angelo a Cupolo (Benevento) Searchable Vital Records:
Santa Paolina (Avellino) Searchable Vital Records:
Genealogy Best Practices Blog
I'm pleased to share my weekly Fortify Your Family Tree blog which discusses genealogy best practices. As genealogists, it's important that we create a true legacy that will live on and on.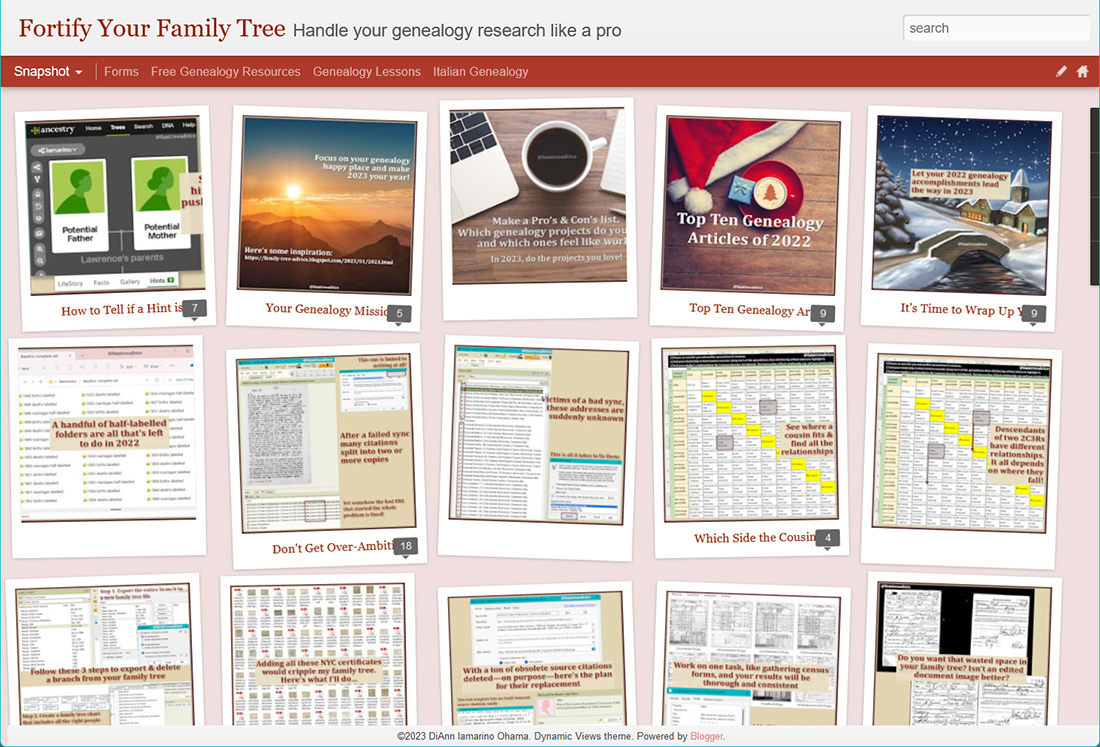 Need to find out more about those mysterious relatives? I can personally recommend
Tripi Detective Agency, LLC
. Let their missing persons investigators help locate the person you're seeking.